Hello! My name is Julie and I've always had long hair. I recently lost a bet, which led me to put my hair in a low ponytail and chop it off. Having never had short hair, and being a bit of a tom-boy, I need some serious help. Any takers? Please?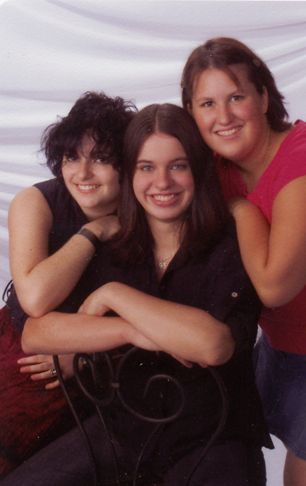 I'm the one in the middle...




My hair has been colored many times. Everything from black to red to purple to blue to brown with blonde highlights. I now work for an airline and cant go too wild with color.
My natural hair is a medium brown, with more of a reddish tint than a gold. At the moment I have added a bit more red.
It is straight mostly, but either flips out or curves in at the ends.

Ideas?